OnRamps. Too many students discover when they arrive on campus that academic expectations of their high schools weren't aligned with expectations in college. In 2011, Dr. Keller founded OnRamps, a comprehensive dual enrollment program designed to increase the number and diversity of high school students prepared to be competitive at leading colleges and universities. Since its founding, OnRamps has served more than 100,000 Texas students, including more than 45,000 first-generation college students.
Texas OnCourse. For all students, but particularly low-income and first-generation college students, choosing among high school graduation plans, colleges, and career pathways can be intimidating and confusing. In 2015, at the request of the Legislature, Dr. Keller founded Texas OnCourse, the nation's most comprehensive digital learning initiative to improve secondary college and career advising. The OnCourse Academy provides just-in-time support to more than 18,000 counselors and advisers, who serve more than 95 percent of Texas middle and high school students.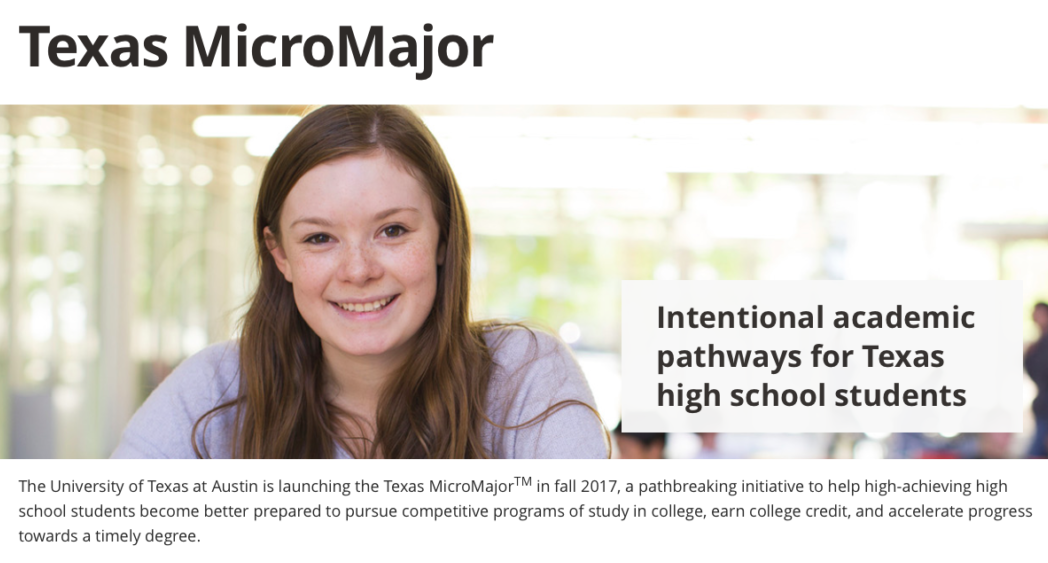 Texas MicroMajor. Many students are advised to take as many college courses as possible in high school. However, students are often surprised to discover that while most of these courses will transfer, not all of them will apply to college degree program requirements. In 2016, Dr. Keller initiated the TEXAS MicroMajor, a pathbreaking initiative to provide advising, recognition, and priority consideration in admissions to high school students who complete sequences of courses that are aligned with university fields of study.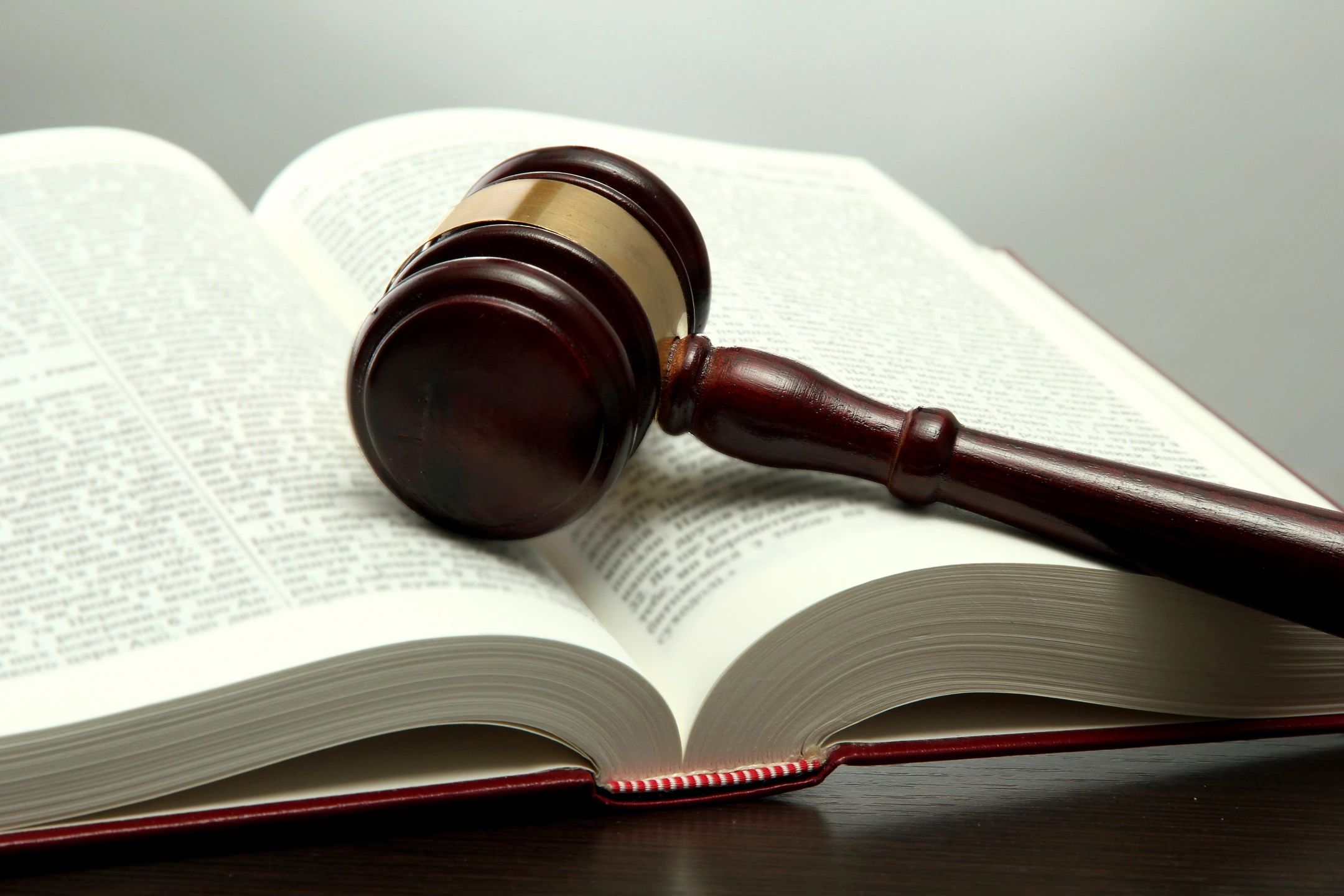 Legislative Policy Seminars. State legislators and their staffs are expected to navigate an enormous range of educational budget and policy issues, in intense, short legislative sessions. For more than fifteen years, Dr. Keller has worked with major foundations and leading educational organizations including the Bill and Melinda Gates Foundation, the Aspen Institute, and Educate Texas to organize and facilitate small, off-the-record briefings and seminars for key state policymakers and their senior staff.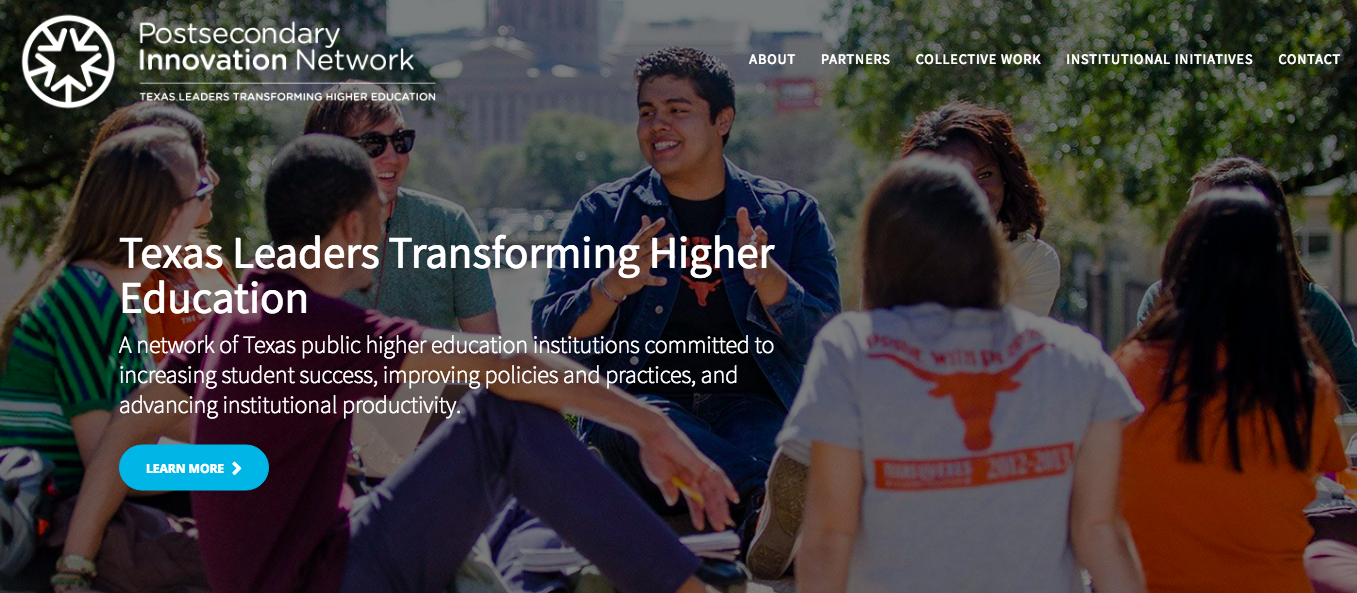 Texas Postsecondary Innovation Network. Higher education policy discussions tend to ignore the importance of institutional leadership and the potential of cross-institutional collaborations. In 2010, Dr. Keller worked with UT Austin's president, and with support from Lumina Foundation and Public Agenda, to organize presidents and chancellors from Texas colleges, universities, and university systems in a groundbreaking collaboration for higher education leaders to work with each other, national experts, and policymakers to accelerate educational innovation and student success.
Provost's Teaching Fellows. Faculty creativity and innovation in teaching is not consistently recognized and supported in American higher education, even at leading research universities. In 2013, Dr. Keller established a network of faculty innovators who are directly supported by the Provost's Office in their commitment to advancing creativity, innovation, and passion for teaching and learning in their academic units and across the university.
Early Readiness High School Graduation Option. High school graduation requirements are primarily defined in terms of seat time, rather than the knowledge and skills that students need to be successful in postsecondary education. In 2011, Dr. Keller worked with the Texas Legislature to design, pass and implement a groundbreaking competency-based high school graduation option, which allows high-achieving students to graduate from high school based on their readiness for public research universities. High schools can partner with UT Austin or Texas A&M to help students take advantage of this option, or students can receive diplomas directly through UT Austin's online high school.
Texas Tuition Promise Fund. Uncertainty about the costs of college are a major challenge for many students and their families, undermining their confidence about whether college is possible. Most states have closed their prepaid college savings plans to new enrollments, however, because the designs of those plans proved to be too vulnerable to rapid changes in financial markets and tuition increases.
In 2007, Dr. Keller worked with the Texas Legislature and the Texas Comptroller's Office to design, pass, and implement an innovative 529 prepaid college savings option that enables families to protect their college savings from future tuition increases at public colleges and universities. The design ensures the Tuition Promise Fund is financially sound even in uncertain economic times. The program also includes scholarships to incentivize college savings through the Match the Promise Foundation.